Description
Cessna 172 1956
Number of Pages:
Over the years, we've had more requests for aircraft flight manuals than any other product. We're happy to continue offering Aircraft Information Manuals, similar to the type sold by the airplane manufacturers. They include the same data and limitations contained in the original aircraft Pilot's Operating Handbook. These aircraft manuals are NOT an FAA-approved replacement for your aircraft's POH. Our reproductions are all done on state of the art Canon digital printers, after being meticulously cleaned up and scanned.
Reviews
Customer Reviews
Write a Review
Ask a Question
11/07/2023
Jim M.

United States
?
Great. Manual was well done
10/08/2022
Robert T.

United States
POH
The POH is as advertised.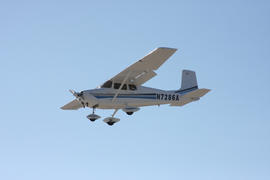 Good quality reproduction.
A good quality reproduction of the original owners manual. Some of the graphs are hard to read tho.